Practice
The following are my areas of expertise:
Tax Law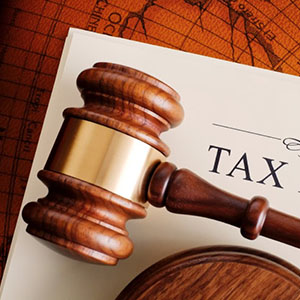 Injury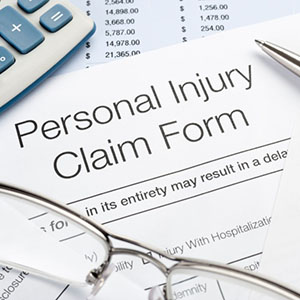 Located near Downtown Boise
View Larger Map
Contact Information
Phone: (208) 342-2444
Fax: (208) 342-2676
Email:
Office Hours
Mon-Fri: 9:00 AM - 4:30 PM
Saturday: By Appointment Only
About Me
Greetings. My name is Lawrence G. Sirhall, Jr., and I welcome you to my website. I am a private practice attorney in Boise, Idaho. I specialize in tax, personal injury and workers' compensation matters, with over 30 years experience.
By way of introduction, I am a fifth-generation Idahoan whose family, in one way or another, has practiced law continuously since my great-grandfather, James H. Hawley, was governor of Idaho from 1911 through 1913. I am married with four children.
My educational experience is broad and diverse, with degrees in Latin and Classic Literature from the University of Idaho; a Masters of Business Administration from the University of Idaho; a CPA through Boise State University; and, my law degree from the University of Notre Dame. I am a member of the Phi Beta Kappa academic society.
On my own, I have settled or won several million dollars in settlements for injured workers and victims. I have also successfully represented clients in tax matters in Idaho and Oregon federal court and U.S Tax Court. Some of these successes truly cannot be measured in dollar terms because I have prevented my clients from being indicted by a Grand Jury for tax crimes. I have given numerous seminars on Idaho Sales and Use Tax issues.
My notable courtroom accomplishments include prevailing before the Idaho Supreme Court in a case preventing "stacking" of insurance policies, and being the first to successfully prevent polygraph test results from admission in a civil case before the Idaho federal court. I also created new Idaho bankruptcy case law, allowing second recorded mortgages to be removed in a Chapter 7 case.
My legal career includes: working as an associate for Elam, Burke, Evans, Boyd and Koontz; working as a law clerk for MK Corporation, Judges Carey and Smith; seven years as a Deputy Attorney General representing the Idaho State Tax Commission; and running my own law firm since 1994. I was the first Idaho Young Lawyer to serve on the national governing board of the American Bar Association's Young Lawyers Division. After my second year service, I was an editor for their national publication, The Barrister. In such capacity, I spoke at the British Commonwealth's biannual Young Soliciters' Convention in Chester, England.
As you choose a lawyer, I offer this advice. Be sure you are comfortable with your lawyer as an individual. In tax cases, look for experience and individuals with a good relationship with the federal or state employees, as the case may be. Most personal injury cases do not have questions of liability, so choose a lawyer who is experienced enough to deal with the complex medical issues and who has a good working relationship with the health care providers. Be leery of mass advertising, as your case may be rushed to settlement to pay the advertising expenses. Do not believe promises or guarantees because nothing is for certain. Additionally, do not be afraid to negotiate the percentage in contingency fee cases. I personally tend to charge a bit less than most because my results still produce a very decent hourly wage.
Thank you for reading. If you have questions, then do not hesitate to contact me by E-mail or phone.